Degrees
2003-2008 – Ph.D. degree: Charles University, First Faculty of Medicine, Biomedical sciences, specialization in developmental biology
2008 - RNDr.: Charles University, Faculty of Science
1998 - 2003 – Master degree: Charles University, Faculty of Science, Department of Biology, Specialization in Zoology.
Professional history
Since 2008 – Institute of Anatomy – assistant professor
2002 - 2008 Institute of Anatomy – assistant lecturer
Scholarships
2017 – two weeks residency in the laborotory of Prof. Sugi, Medical University of South Carolina, Charleston, USA
2006-2007 – one year residency University of Washington, Seattle, USA, in the laboratory of Prof. Roelink. Influence of Sonic hedgehog onto blood vessel development
2001 – 2002 – four residencies at the Salzburg University, Austria, in laboratory of Prof. Lametschwandtner. Course of corrosion vascular casting and scanning electron microscopy
2001 – Three month residency at the Lyon University, France, in laboratory of Prof. Exbrayat. Developmental study of aortic arches in Typhlonectes compressicauda (Gymnophiona)
Select publications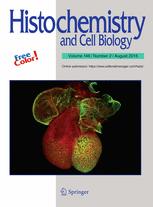 Kolesová H, Čapek M, Radochová B, Janáček J, Sedmera D.Comparison of different tissue clearing methods and 3D imaging techniques for visualization of GFP-expressing mouse embryos and embryonic hearts. Histochem Cell Biol. 2016 Aug;146(2):141-52

Kolesová H, Roelink H, Grim M. 2008. Sonic hedgehog is required for the assembly and remodeling of branchial arch blood vessels. Dev Dyn 237:1923-1934 + article

Kolesová, H, Lametschwandtner, A, Roček, Z. 2007. The evolution of amphibian metamorphosis: insights based on the transformation of the aortic arches of Pelobates fuscus (Anura). J Anat 210: 379-93 + article

Researcher ID - Anatomy & Morphology; Developmental Biology
Main topics and interest
Embryonic heart development on the mouse model of Connexin40-GFP. With special attention to the conductive system development on the normal mice and mice with the ventricular septum defects.
Study of the coronary arteries development with the confocal microscopy, where the tissue of the whole heart is cleared and subsequently 3D visualized.
Other method used is the injection of coronary system with Microfil and analyzed with 3D models of microCT.
PhD thesis (2008) – Study of embryonal blood vessels formation and remodeling under the influence of the morphogen Sonic hedgehog (Shh). Mechanisms of the blood vessel development in the branchial region
Master thesis (2003) – Development of aortic arches during the metamorphosis of the Spade-foot Toad, Pelobates fuscus (Amphibia, Anura)